BioBag Baltic OÜ kuulub rahvusvahelisse gruppi BioBag International AS. Pakume oma Eesti, Läti ja Leedu klientidele kõiki BioBag'i valikusse kuuluvaid sertifitseeritud komposteeritavaid ja biolagunevaid tooteid. BioBagi kompostitav ja biolagunev tootevalik on turu kõige põhjalikum ja ulatuslikum. BioBag on selles ärivaldkonnas kõige tuntum kaubamärk.
Our experts help customers in those fields: Waste management, Retail, Horeca, Industrial applications and Agriculture. Our products include different pre-produced products for different applications as well as custom made solutions for bigger customers.
Certifications
BioBag's ISO-certification
BioBag International AS, BioBag Production AS and our production partners have been certified according to ISO 9001 and ISO 14001. Our ISO certification means that we have established and will maintain a quality system according to the requirements of EN ISO 9001: 2008 "Quality Management System and an environmental system according to the requirements of EN ISO 14001: 2004 "Environmental Management System.
ISO sertifikaat ei ole kohustuslik, aga BioBag soovib sertifitseerimist siiski rakendada, et suurendada firma tootlikkust ja efektiivsust. Samuti püstitatud eesmärkide täitmiseks ja visioonide elluviimiseks. Pidasime ISO sertifikaadi hankimist vajalikuks ka lepingutingimustele, määrustele või oma klientide nõudmistele vastamiseks.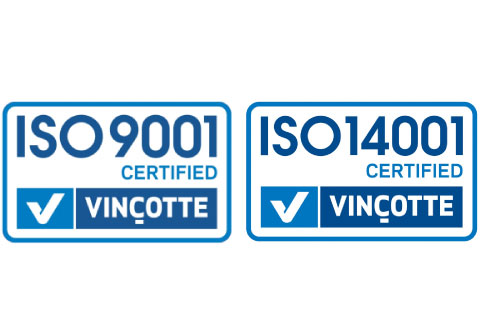 BioBag's product certification
All of our products, bags, sacks, and films are certified compostable and biodegradable according to the European Standard EN 13432, the US Standard ASTM D6400 and the Australian Standard AS 4736.
BioBag proudly carries the OK Compost Industrial, OK Compost HOME, OK Biodegradable SOIL and seedling certification marks for its products.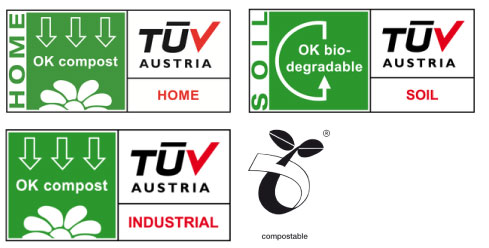 Technology
The production facilities and machines are specifically designed for quick and efficient production of bio products. The facilities allow tailor-made production of biodegradable extruded, printed and converted products. The factories have established a high level of quality control, research and laboratory facilities and automated packaging.
Feel free to contact us for more information!